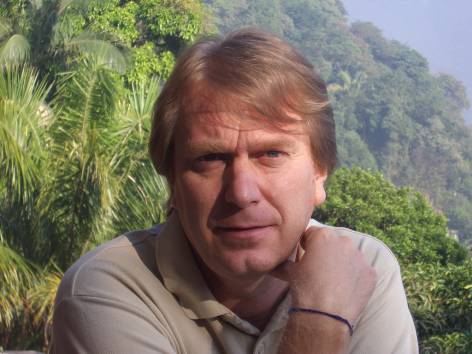 Director, Screenwriter and Co-Producer, born in 1955 in Orimattila, Finland
Mika Kaurismäki's first film "THE LIAR" (1980) was an overnight sensation, when first shown in Finland. It marked the beginning of the cinema of the Kaurismäki brothers and started a new era in the Finnish cinema.
After high school, Mika Kaurismäki used to work as a painter of houses and apartments in a small town of Kuusankoski in the South-eastern part of Finland. In the autumn of 1976, when the winter was coming and the annual high season for painting houses was over, he thought of doing something else in life. Still wearing his painter overall, he walked into a bookstore and bought the newly published "History of Cinema" by Peter von Bagh. He started reading it from page one and decided to become a film director.
Mika Kaurismaki studied cinema in Munich, Germany, (Hochschule für Film und Fernsehen) 1977-1981 and made his diploma film "THE LIAR" in 1980 in Finland. His younger brother Aki Kaurismäki, then a student of journalism, played the main role and co-wrote the screenplay. After the success of "THE LIAR", Mika Kaurismäki decided to stay in Finland and together with his brother and some friends, he founded the production company Villealfa Filmproductions that soon became a home of vital low- or no-budget film making. By the end of the 80's, it was the third biggest film production company of all time in Finland. The Villealfa film family consisted, besides the Kaurismäki brothers, of many colleagues and friends, including the actors Matti Pellonpää and Kari Väänänen and the cinematographer Timo Salminen. Mika Kaurismäki's films of this era include among others the road movies "THE WORTHLESS" (1982) and "ROSSO" (1985), the action comedy "HELSINKI NAPOLI – ALL NIGHT LONG" (1987) and the environmental adventure "THE AMAZON" (1990). Aki Kaurismäki, who had worked as Mika's assistant and a screenwriter, began his career as a director when Mika produced his first film "THE CRIME AND PUNISHMENT" (1984). During the active Villealfa years, Mika co-founded the legendary Midnight Sun Film Festival (1986) and the distribution company Senso Films (1987) and the Andorra cinemas in Helsinki.
The 90's meant a gradual disappearance of the Villealfa spirit and both Mika and Aki started to produce their films through their own production companies. Mika had founded Marianna Films in 1987 and its first independent production was the award winning "ZOMBIE AND THE GHOST TRAIN" (1991). In 1994, Mika returned to the Brazilian jungle with Samuel Fuller and Jim Jarmusch and made the feature length documentary "TIGRERO – A FILM THAT WAS NEVER MADE". The film was awarded the International Critics' Award at the Berlin Film Festival in 1994.
In the course of the 90's, Mika established his base and second home in Rio de Janeiro and started to concentrate more in international co-productions. In 1996, in Philadelphia, he directed the no-budget thriller "CONDITION RED" with James Russo, Cynda Williams and Paul Calderon. His biggest production so far is the comedy "LA WITHOUT A MAP" (1998), with David Tennant, July Delpy, Vincent Gallo, Johnny Depp, James Le Gros, Anouk Aimee, Joe Dallesandro etc.
The new millennium started for Mika with the production of "MORO NO BRASIL" (2002), the praised documentary of Brazilian music. During the production of this film, he opened a live music club "Mika's Bar" in Rio de Janeiro, but gave it up later and decided to concentrate primarily in film making. In 2003, he directed "HONEY BABY", a road movie between Germany and Russia, starring Henry Thomas, Irina Björklund and Helmut Berger. "BRASILEIRINHO", a film about Brazilian choro music, premiered at the Berlinale 2005 and "SONIC MIRROR", a film with legendary drummer Billy Cobham, in Nyon 2007.
In 2008 and 2009 two Mika Kaurismäki films premiered at the Toronto International Film Festival: The award winning "THREE WISE MEN" (2008) and the box-office hit "THE HOUSE OF BRANCHING LOVE" (2009). The documentary "VESKU FROM FINLAND," released 2010, was very successful both critically and at the box-office in Finland. At the end of 2010, Mika also completed the fiction "BROTHERS" which was released in 2011. He has produced "ROAD NORTH" and produced/directed "KUNINGAS LITMANEN" in 2012. In 2015, he has produced both "HOMECOMING" and "THE GIRL KING" and he is currently producing/directing "RYHMIS".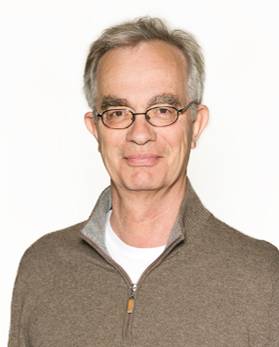 Producer, born in Karlsruhe, Germany
Rainer Kölmel studied history at the Universities of Munich and Heidelberg were he did his PhD on a Holocaust subject. He taught at Heriot Watt University in Edinburgh and Edinburgh University from 1974 until 1989 during which time he also worked for the Edinburgh International Film Festival. Together with his brother Michael, he was involved in Kinowelt from its foundation in 1984, when he was first in charge of acquisition and television sales. Among the hundreds of films he acquired one can find titles like "THE ENGLISH PATIENT" and "MARCH OF THE PENGUINS". Kinowelt went public in 1998 and Rainer Kölmel was on the board of directors. Having reached a dominant position as an independent in Germany, Kinowelt became victim of the downturn in the German media business and went insolvent in 2001. In January 2003, Rainer Kölmel and his brother bought back the core business of Kinowelt Medien AG and moved the company from Munich to Leipzig. Today Kinowelt is again a leading independent in the German market. The company was sold to Studio Canal in 2008.
In 1994, Rainer Kölmel founded the Kinowelt Filmproduktion GmbH which in May 2003 became a subsidiary of Starhaus Produktionen GmbH based in Munich. Kinowelt Filmproduktion changed its name to Starhaus Filmproduktion in July 2008. Starhaus Filmproduktion is focused on producing and coproducing feature films and documentaries like István Szabó's "SUNSHINE", Todd Louiso's "LOVE LIZA", Susan Streitfeld's "FEMALE PERVERSIONS", Ben Verbong's "THE SLURB" and Dominik Wessely's "REVERSE SHOT - REBELLION OF THE FILMMAKERS".
Rainer Kölmel is a member of the German and the European Film Academy.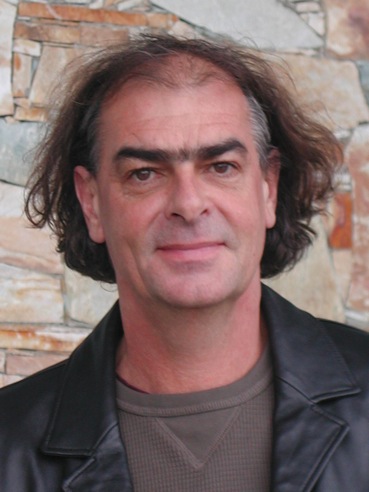 Co-Producer and Screenwriter, born in 1953 in Cape Town, South Africa
Don Edkins is a South African documentary filmmaker and producer based in Cape Town. With an academic background in Development Studies and African Languages, he has extensive work experience in the field of media and social change, and in Lesotho founded a mobile cinema in 1993 that distributes and screens films at a community level. His films include "GOLDWIDOWS" (1990), "THE COLOUR OF GOLD" (1992), and "THE BROKEN STRING" (1996). He produced the Southern African series on truth and reconciliation "LANDSCAPE OF MEMORY" (1998), and the multi-awarded documentary project "STEPS FOR THE FUTURE" (2001/04) – a collection of 38 films about Southern Africa in the time of HIV and AIDS (www.stepsforthefuture.co.za). He is Executive Producer of the Steps International global documentary project "WHY DEMOCRACY?" (www.whydemocracy.net) 10 long and 17 short films screened by 48 broadcasters in 180 countries, using cross-media platforms to engage people in discussing and understanding contemporary democracy. He has co-authored a book on documentary filmmaking ­– "STEPS BY STEPS", and is currently developing a new Steps International global documentary project about poverty and inequality, "WHY POVERTY?"
Co-Producer and Commissioning Editor of ZDF/arte, born in 1945 in Heppenheim an der Bergstrasse, Germany
After his studies in Political Science in Heidelberg, Hans Robert Eisenhauer worked as an assistant and scientific collaborator of the Minister of Finance in Bonn. Until 1979, he also worked as an assistant to several Members of Parliament and as freelance journalist for print media and radio. At the end of 1979, he changed profession and place: Hans Robert Eisenhauer became first dramatic adviser and then producer of television programmes in Berlin.
In 1983, he worked as a scriptwriter and producer for television series and factual programmes for Studio Hamburg Atelier GmbH. In 1985, he became editor for press and public relations and producer at the Second German Television (ZDF) and the German-speaking cultural channel 3Sat. In November 1987, Hans Robert Eisenhauer became the Head of the Berlin Film Fund at the Berlin Government, where he was also responsible for the formation of the European Film Academy.
In November 1991, he was engaged as Deputy Programme Director of ARTE and Head of the Theme Evenings. Since January 2005, Hans Robert Eisenhauer works at the Head of Thema in ZDF/ARTE.
Some examples of commissioned international coproductions theatrical length are "BUENA VISTA SOCIAL CLUB" (Wim Wenders), "NACH SAISON" (Pepe Danquart), "ALL ABOUT EU" (Nick Fraser and Ben Lewis), "SUPER 8 STORIES" (Emir Kusturica), "MORO NO BRASIL" (Mika Kaurismäki), "WHY WE FIGHT" (Eugene Jarecki), "HÖLLENTOUR" (Pepe Danquart), "TAXI TO THE DARK SIDE" (Alex Gibney), "LOVE IN INDIA" (Qaushiq Mukherjee) and "BEHIND THE RAINBOW" (Jihan El Tahri).